/
/
/
Developer rooms
/
/
Do we still need to have virtual events?
Do we still need to have virtual events?
My learnings from organizing virtual community events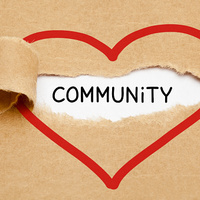 During the Covid-19 pandemic, we were all forced to move our events to virtual platforms, and we got used to attending events online. Even as our lives are returning to normal and people are returning to in-person events, I believe there will continue to be a place for virtual events as the virtual format offers some important advantages.
In this talk, Ray will discuss some of the advantages of virtual events, such as smaller resource requirements, simpler logistics, easier distribution of content, and opportunities for experimentation. In addition, virtual events do not need to be limited to tutorial-type sessions, but they can also be used to provide additional opportunities for community members to get together, network, and collaborate (e.g., for triaging issues, working on documentation, etc.). Even as life returns to normal, virtual events should remain an important tool–and complement what we're doing with in-person events–for helping open-source communities grow.
Ray will also discuss some of the common mistakes and challenges in virtual events, such as limited opportunities for casual interactions, difficulty facilitating hands-on work, time zone challenges, etc., and how we can work together to mitigate these issues.
Speakers
Attachments
Links