Sirio Bolaños Puchet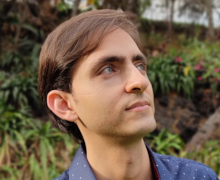 Sirio is a PhD student in Science, a free software enthusiast, and a lifelong geek. His language of choice is C99, he loves understanding how things work down to the details, and he believes that computers can benefit human life greatly if used wisely.
After many years as a MacOS user, from a Macintosh LC III with System 7 to a Power Mac G4 with OSX, Sirio switched to GNU/Linux after realizing he was spending too much time trying to install free software. After building his own rig running early Ubuntu Linux, he eventually switched to Arch Linux which he uses ever since. Being a fan of simplicity and efficiency in software, Sirio uses no DE but rather a custom environment with many stand-alone programs and keyboard shortcuts. For gaming, he dual-boots Windows.
Links
Events