Ian Oliver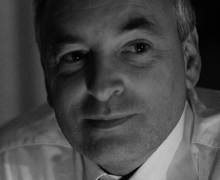 Cybersecurity in 5G and 6G, high-integrity and safety-critical systems, edge cloud, railways, medical, sometimes privacy and mathematics and neurobiology on the side
​Dr Ian Oliver is a Distinguished Member of Technical Staff at Bell Labs working on Trusted and High-integrity Cyber Security applied to 5G and future 6G mobile technologies, NFV, Edge and IoT devices with particular emphasis on the safety-critical domains, such as future railway, medical devices and medical systems.
He holds a visiting position at Aalto University Neurobiology Dept working on application of cyber security and trust techniques to future medical applications.
Other areas of active research include privacy engineering and various topics related to information theory, measurement of privacy and semantics.
He held a Research Fellow position 2012-2019 at the University of Brighton working with the Visual Modelling Group on diagrammatic forms of reasoning, description logics with the occasional foray into category theory.
Prior to these he has worked as the privacy architect and officer for Here and Nokia Services; and for eleven years at Nokia Research Centre working with Semantic Web, UML, formal methods and hardware-software co-design. He has also worked at Helsinki University of Technology and Aalto University teaching formal methods and modelling with UML.
He is the author of the book "Privacy Engineering: A data flow and ontological approach" and hold over 200 patents and academics papers.
Events