Dragan Espenschied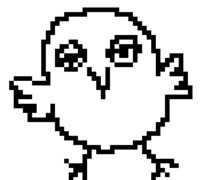 Dragan Espenschied is director of the Digital Preservation at Rhizome, a digital arts organization headquartered on the web and in New York, where he designed and built online infrastructure to keep accessible the institution's collection of more than 2000 pieces of net art, software art, and digital art, all based on open source tools.
Dragan Espenschied, Rhizome's lead Digital Conservator and director of the Digital Preservation program, has been involved in several highly visible and influential projects concerning digital conservation and mass curation.
Since 2011, Espenschied has been restoring and culturally analyzing one terabyte of Geocities data saved by a community effort before its deletion by Yahoo, supported by the Swiss National Science Foundation (2012), and the Photographers' Gallery, London (2013).
From 2012-13, while working at the University of Applied Arts in Karlsruhe, he led on a renowned research project to conceptually and technically integrate the Transmediale Festival's collection of CD-ROM art into the Emulation as a Service framework, developed at the University of Freiburg. In 2013, with the University of Freiburg, Espenschied helped preserve a personal computer from the legacy of media philosopher Vilém Flusser, and in 2016, together with computer scientist Klaus Rechert, developed a technical and conceptual framework for exhibiting legacy software art in gallery spaces.
When starting at Rhizome in 2014, Espenschied commenced to build cloud-based preservation infrastructure unifying web archiving, structured emulation, and linked open data. In Rhizome's 2017-2019 online exhibition program showcasing 100 pieces of online art, Net Art Anthology, Espenschied oversaw and executed preservation efforts on 74 artworks. 2015-2019, Espenschied served as Co-PI on the widely recognized Webrecorder project at Rhizome. 2020 he led on the restoration of TheThing, a 1990's artist BBS system, and the relaunch of Rhizome's ArtBase, a collection of more than 2000 works of born-digital art, as a linked open data system. 2021 he was a founding member of the Wikibase Stakeholder Group.
In his related artistic career, Espenschied focuses on the historicization of digital culture from the perspective of computer users rather than hackers, developers or "inventors", and together with net art pioneer Olia Lialina, has created a significant body of work concerned with how to represent and write a culture-centric history of the networked age. He has a background as a recording and performing musician including an album release on Aphex Twin's renown label Rephlex, and used to be engaged as a net activist in the context of German and EU regulations.
Events