Claude Warren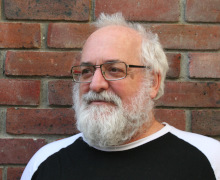 Claude Warren is a Principal Software Engineer with over 30 years experience. He is currently employed by Instaclustr in Canberra, Australia where he works from his home in Galway, Ireland. As a member of the R&D team he works on innovative solutions to technical problems. He enjoys working on problem space reduction strategies and other puzzles. His previous employers include IBM, The Digital Enterprise Research Institute (DERI) now Insight and the National Renewable Energy Laboratory (NREL) a US government lab.
He is a Committer and Project Management Committee member on the Apache Jena project and has several small open source projects on Github. His major contributions include the permissions layer and a query builder for the Jena RDF graph project and the Junit contract testing suite. He developed PA4RDF an persistence annotation framework for Objects stored in an RDF graph.
Claude has presented papers at several conferences and has several papers published both in the popular IT press and in refereed journals including "Linked Biomedical Dataspace: Lessons Learned integrating Data for Drug Discovery" and "Simplifying Contract Testing." He is currently working on an analysis and overview of various multidimensional Bloom filter implementations.
He is a founding member of the Denver Mad Scientists Club and winner of the original Critter Crunch, a tabletop combat robot competition. He also an amateur musician who plays fretted strings.
He can be found online at GitHub or his work related GitHub, LinkedIn, and Research Gate.
Links
Events