Armand Bénéteau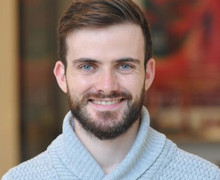 Armand is a software and QA engineer for linux systems at IoT.bzh.
He is an « Electronic and Industrial IT » engineer graduated from INSA Rennes. Moreover, he holds a Master of Engineering in Electronic and Electrical Engineering from Strathclyde University in Glasgow (Scotland).
In December 2014, he started his professional life at nke Watteco, in the low power Internet of Things (IoT) field (LoRaWAN technology), where he worked for 4 and a half years. He has designed several test bench electronic boards, used on the production line for functional tests. From the software point of view, he has developed in C language several wireless sensor firmware. Furthermore, he has actively taken part in a LoRaWAN gateway development, running on an embedded Linux kernel.
Backed by this first professional experience, and interested in Linux systems and open-source communities, he took the decision in 2019 to join IoT.bzh to take part in the various projects to which the company contributes.
Links
Events