Amit Kucheria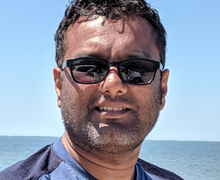 Amit has been working to get the Eclipse Oniro project off the ground in the past year. In the past found dabbling in the upstream Linux community in the areas of power and thermal management. He was once found lost in the friendly Zephyr RTOS community for a bit.
In the last decade, he's led the Power Management working group at Linaro, helped lead the 96boards.org effort to bring powerful developer boards at low-cost to the software community and helped several SoC vendors to work with the upstream community and help themselves along the way.
His main hobby these days is to learn to grow food.
Events