/
/
/
Developer rooms
/
/
The Quark Browser
The Quark Browser
Uncovering the paths through the web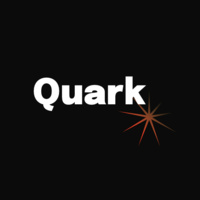 The internet is an entire universe. Countless links emerge and die off every minute. Each of us have our own habits and patterns across it. Our browsing is increasingly complex, so it makes no sense why we're still using technology based on filing cabinets -- tabs, files, folders. Quark is the DWeb browser x social platform that shows you paths across the internet. Imagine if you could bump into someone else looking at similar content/search results, see where they've been, and tag along to discover content together.
In this presentation, I'll share use cases for The Quark Browser, as well as how this tool can address the existential crises of the siloed Web 2.0 internet by making the internet more serendipitous, visual, and communal.
The internet is bustling with activity, but today we can only meet and interact with others at specific "parties." These online "parties" are free to enter, serve free drinks, and play good music. But in exchange, the hosts of these parties sell your information. The Quark Browser asks the question: What if you can meet and interact with like-minded people anywhere on the internet?
The Quark Browser delivers the decentralized p2p vision of DWeb and makes it accessible to the public, no matter their level of technical understanding. Unlike most Web3 companies which innovate with a financial, privacy, or technical focus, Quark does so from a unique interaction design approach. Our vision is product-focused – to build a dynamic, living, and persistent "playground" that nurtures meaningful social connections. With a business model, technology stack, and experience design that learns from the mistakes of Web 2.0, Quark aims to bring variety and serendipity to the content we discover, connect ideas via relational maps, and help us build peer-to-peer communities of likeminded people all in line with the browsing experience.
We are a two-person team of multi-time founders – Joy, the Founder/CEO, and Sam, the founding Product Designer. This is Joy's fourth startup, and Sam's second. Sam's first startup at age 14 was featured in the Colombian equivalent of "Financial Times" and was invited to Shark Tank. He is a Gen-Z self-learner which makes him familiar with the modern pain points in complex browsing. Joy completed a master's thesis on the very problem that Quark solves. She has worked for companies such as Apple, IDEO, and Fiat Chrysler Automobiles. Her undergraduate degree is in mechanical engineering and human-computer interaction from Georgia Tech, and her master's in interdisciplinary design engineering from the Royal College of Art and Imperial College London. We are looking for a CTO/Tech Lead to help lead the technological development.
Speakers
Attachments
Links