/
/
/
Developer rooms
/
/
Ersilia, a hub of AI/ML models for infectious disease research
Ersilia, a hub of AI/ML models for infectious disease research
Democratizing the access to state-of-the-art data science to researchers worldwide.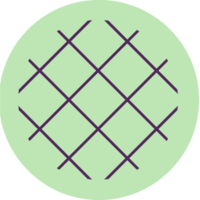 Low and Middle Income Countries (LMIC) produce less than 10% of the world's scientific output, largely relying on solutions devised in the Global North, which are often unable to meet the real needs of their population. Data science and machine learning offer a unique opportunity to empower scientists in LMIC by providing cost-effective tools ideal for underfunded settings, but there is a gap in accessibility, infrastructure and skills that must be bridged before these tools can be effectively implemented. We are developing the Ersilia Model Hub, a FLOSS platform where scientists can browse through a catalogue of AI/ML models and run them without the need to write a single line of code. The platform features both models published in the literature and models developed by us on-demand or in collaboration with researchers in LMIC. The pilot tool focuses on models for drug discovery in infectious and neglected tropical diseases, but we plan to expand to other global health.
The Ersilia Model Hub is currently in alpha development, and it will be released in January 2022, containing 100 models. The MVP must be downloaded in the user's computers and is accessible via a command-line interface. The models are fetched from our GitHub repository and run locally. They are designed to perform on regular personal computers. In the next phases, an online query system will be implemented for the most popular models, together with a user-friendly interface which does not require use of the CLI. In addition, we are working towards an end-to-end automated AI/ML pipeline to facilitate the creation and implementation of models trained on specific datasets of relevance to each of our users. This package will also be available early 2022.
Speakers
Attachments
Links