/
/
/
Developer rooms
/
/
Cinny
Cinny
elegant, modern and secure matrix client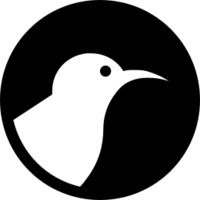 This talk is about a Matrix client called Cinny. It is built using reactjs on the top of matrix-js-sdk.
The main focus behind making Cinny is to have a client that is simple, elegant and doesn't feel heavy on end user. Cinny was launched publicly in end of July 2021 and since then it has matured a lot. Cinny has support for end-to-end encryption with options to import and export encryption keys. It also has basic support for Spaces (coolest feature of Matrix). Cinny also has ton of other features most notably full UIAA (User-Interactive Authentication API including SSO Login), carefully crafted themes, Rich replies, Reactions, Markdown and the list goes on.
Our roadmap also includes some other great features in near future; such as room settings, full support for spaces and later a responsive interface that also support mobile screens. We are also working on standalone app of Cinny using Tauri (exciting thing here is that app size is considerably less and doesn't require to have chromium to work).
Speakers
Attachments
Links