Bryan Boreham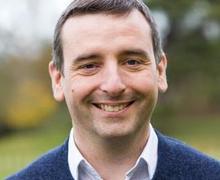 Bryan has spent decades building and operating large-scale distributed systems, focused on performance and dependability.
Current role is Director of Engineering at Weaveworks, an Open Source technology company.
Previously, Bryan has worked on many kinds of systems including financial trading, factory control and cake-shop. Outside of work he is a father, a keen cook and a helicopter pilot.
Bryan has led the popular Weave Net project for several years, is a maintainer on the CNI (Container Network Interface) project, and also works on Weave Scope, a cloud-native explorer and Weave Cortex, a scaleable multi-tenant back-end for Prometheus.
Events