/
/
/
Main tracks
/
/
Tesla Hacking to FreedomEV!
Tesla Hacking to FreedomEV!
Bringing Freedom to electric vehicle software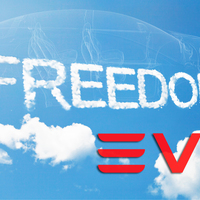 How and why hack a Tesla and its Linux systems? What is possible, implemented and 'to-do'? Call for joining the new world of Electric Vehicle Hacking. Do you want to help to bring some Freedom to our cars? My 'Tesla Hacking' evolved to a broader project 'FreedomEV'.
Building a community to encourage and build better and OpenSource sofware for in-vehicle entertainment and beyond...
The current state of Tesla Hacking. Difficulties. Strategies. What has been done and what is possible? The creation of an opensource platform for hacking electric Linux-based vehicles. We will launch the website http://www.freedomev.com to bring our hacks to the world and allow others to contribute in the repository. Debian-style.
It started out with hacking my Tesla Model X. And is evolving now into a community project which seeks your cooperation to build new exciting features into Electric Vehicles. Welcome to the launch of FreedomEV!
The FreedomEV project aims to give you full control over your own vehicle. Over it's security and full features and capabilities. The future possibilities are endless. We explore how we are doing this, why, and what is possible. Consider this a call for your participation as well. Currently only supporting Tesla Model S and X with ARM MCU, but looking to broaden vehicle support to include Intel based MCU's and Tesla Model 3 and possibly other manufacturers too?
Speakers
Links