/
/
/
Main tracks
/
/
SUSI.AI: An Open Source Platform for Conversational Web
SUSI.AI: An Open Source Platform for Conversational Web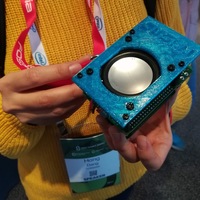 This talk is about SUSI.AI - an open source conversational framework developed by FOSSASIA developer community. We will talk about current development of the project including the overview of SUSI's technology stack and the recent released hardware prototype.
The motivation behind the project was to create an ecosystem made up of conversational web services, AI technologies, search engines, smart devices and open source communities - together develop a framework as an alternative to dominant players like Alexa, Siri or Google Home. The project is based on the principle of privacy and collaboration. It provides user freedom and enables user to have the complete control over his/her own data.
SUSI is capable of chat and voice interaction and by using APIS to perform actions such as music playback, making to-do lists, setting alarms, streaming podcasts, playing audiobooks, and providing weather, traffic, and other real time information. Additional functionalities can be added as console services using external APIs. It is able to answer questions and depending on the context will ask for additional information in order to perform the desired outcome. The core of the assistant is the SUSI.AI server that holds the "intelligence" and "personality" of SUSI.
The application already comes with clients for all major platforms and services including mobile phones (iOS, Android), web clients and plugins for chat services like Slack, Gitter, Skype and many more.
Speakers
Links