/
/
/
/
Add enterprise 2FA to your ownCloud in 15 minutes
Add enterprise 2FA to your ownCloud in 15 minutes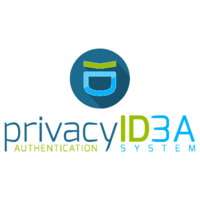 You are running an ownCloud or Nextcloud installation and are sick of lazy users choosen week passwords? You want to add two factor authentication to secure the login at ownCloud. But users refuse to enroll the internal TOTP app? In this talk we will show you how to protect the ownCloud login with a 2nd factor, that is centrally managed and forces the user to login in a secure way.
privacyIDEA is a central two factor authentication system, where administrators can manage the 2nd factors of the users. You can run privacyIDEA in your network and connect several applications to privacyIDEA for authentication. This way users only need to have one 2nd factor for all applications and services.
In this talk we will start with a standard ownCloud setup with simple password authentication. We will install a privacyIDEA machine and configure ownCloud to authenticate against privacyIDEA. We will enroll tokens like a Smartphone Authenticator, an OTP Keyfob token and a Yubikey to users and use these 2nd factors to login to ownCloud.
privacyIDEA and all necessary components are open source and available via github.
Speakers
Attachments
Links