/
/
/
/
0 A.D., a libre real-time strategy game
0 A.D., a libre real-time strategy game
"History is yours for the taking!"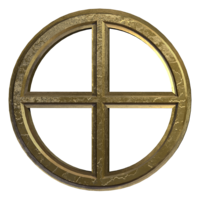 0 A.D. is a free and open-source game of ancient warfare. It is a real-time strategy game which can compete with the classics of the industry, but comes with absolutely no cost for the players. Come and discover your new favorite game!
We will present the game, its features and beautiful art, and its completion state: the game is fully playable, with a challenging AI for solo players and a fully-fledged multiplayer experience. It is an ideal playing field for hackers of all kinds, who can contribute to its development, create game mods, or use it for a completely different purpose. We will share our plans for the future and talk about how we got here, from the first idea of 0 A.D. to our latest release, available on all the desktop platforms.
From 500 B.C to "0 A.D.", History is yours for the taking! Play with thirteen civilizations from the Mediterranean world and build your military base from the bottom up to achieve supremacy on the map. Team up with friends, crush your enemies, and enjoy living History as you make it yours.
You can also participate to this wonderful adventure by bringing your skills and dedication to the project!
Speakers
Attachments
Links