/
/
Sage Weil - AMENDMENT Data services in a hybrid cloud world with Ceph. Making data as portable as your stateless microservices
Interview with Sage Weil
AMENDMENT Data services in a hybrid cloud world with Ceph. Making data as portable as your stateless microservices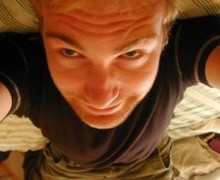 Sage Weil will give a talk about AMENDMENT Data services in a hybrid cloud world with Ceph. Making data as portable as your stateless microservices at FOSDEM 2019.
Q:

Could you briefly introduce yourself?

Hi! My name is Sage Weil. I became involved in storage when I joined a research team at the University of California, Santa Cruz for graduate school in 2004. We were designing a petabyte scale file system for supercomputers, a system that eventually came to be known as Ceph and was released as open source in 2007. I spent several years building and refining and extending the system at DreamHost, spun off a startup (Inktank) in 2012, and we were acquired by Red Hat in 2014. Today I continue to lead the Ceph open source community and work closely with the teams at Red Hat to integrate storage into the product portfolio.
Q:

What will your talk be about, exactly? Why this topic?

Organizations today are increasingly likely to have their IT infrastructure spread across multiple data centers and public clouds. Managing the storage for that infrastrucure across the various footprints, especially the ability to migrate applications (and their data) or replicate across footprints for availability, requires a range of capabilities from the storage system and integration with the application platform. These scenarios are becoming more common and it is not always clear what the open source community currently provides —or will soon provide.
Q:

What do you hope to accomplish by giving this talk? What do you expect?

This talk aims to make some sense of the range of scenarios and use-cases available under the "multi-site," "multi-cloud," and "hybrid cloud" umbrellas, and then describe how Ceph's existing and future capabilites apply. We'll cover object, block, and file storage, and different data services capabilities, including migration, replication, stretch clusters, and indexing or analytics.
Q:

What role can Ceph play in making data as portable in multi-cloud environments as applications? And what's the interplay between Kubernetes and Ceph to enable portability across clouds?

The reality is that data portability requires a partnership between storage and the layers that consume it. The emerging leader for application orchestration is Kubernetes, so we'll talk primarily about how Ceph integrates with Kubernetes today, and what capabilities we're working on going forward. Ceph has to provide the key features for the data path (migrating data sets that are actively being used, and/or replicating active data sets across sites), while Kubernetes needs to coordinate the use of those features with migration and orchestration of the application containers that use that storage. The Kubernetes operator pattern provides an architecture that enables coordinated automation of high level operations like moving an entire application and its data to another cloud.
Q:

How has this multi-cloud perspective changed the development focus of the Ceph project?

Ceph's focus has changed and expanded, yes. Our current priorities are (1) usability and manageability, (2) performance, (3) container platform enablement, and (4) multi-cloud and hybrid cloud capabilities. It turns out that (3) and (4) are closely related.
Q:

Wat's new in the upcoming Ceph Nautilus release? And what's cooking for the Octopus release later this year?

Nautilus is going to be a big release for us. It brings some key capabilities to RADOS (like automated selection and scaling of pg_num, device health metric tracking and failure prediction, and centralized configuration) to simplify management, a vastly improved management dashboard, and a new orchestrator abstraction layer that allows the dashboard and Ceph CLIs to connect to whatever tool deployed Ceph (Rook.io for Kubernetes, Salt/DeepSea, ceph-ansible, or plain ssh) to perform deployment tasks, like provisioning new daemons, replacing disks, and so on. The orchestration work is still a work in progress, but many pieces are working today, like seamless management of nfs-ganesha daemons for exposing CephFS volumes via NFS.
Q:

Have you enjoyed previous FOSDEM editions?

This is only my second time at FOSDEM and I'm really excited to return!
This interview is licensed under a Creative Commons Attribution 2.0 Belgium License.