Sander van Geloven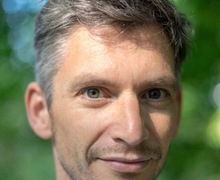 Sander van Geloven is an independent ICT contractor from the Netherlands operating under the name Hellebaard. After acquiring his Masters's degree in Electrical Engineering in Information Technology Sciences in 1998, he had an extensive career in software development in various industries. Currently, as a consultant on project bases, he applies his knowledge and skills mainly as information analyst and enterprise architect. In his versatile work he is an avid user and contributor of free and open source software and standards.
Since the late nineties, he has actively contributed to several open source communities. His main motivation is to improve efficiency and usability of software tools used by himself and other ICT professionals. His drive is: "What can possibly be cooler than improving the software you are working with, while optimising your work processes and have fun at the same time?" His favourite projects include Python Natural Language Toolkit (NLTK), Hunspell, LanguageTool, XeTeX and Inkscape.
Working as an analyst requires Sander to be able to communicate clearly and unambiguously. Whilst sharpening his skills, he got increasingly involved in Stichting OpenTaal. This non-profit foundation provides free and open language writing tools for Dutch. Whereas in his younger years, Sander actually wasn't that fond on languages, he grew to love them through his work. He contributed to and manages OpenTaal's spelling, grammar, hyphenation and synonyms programmes as an editor and ICT architect. In 2015 he was responsible for the functional development of the API and website of the official word list of the Dutch language for the Dutch, Belgium and Suriname government, using only FOSS.
Links
Events