Renaud Hoyoux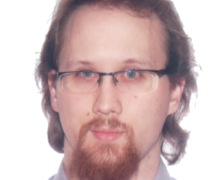 Renaud Hoyoux is the Lead Developer for Cytomine.
His tasks contain web and software development (Rest API), software quality (continuous integration, TDD, documentation,...), database (SQL, NoSQL and spatial) and deployment (Linux, Docker).
He is also involved in the HISTOWEB project to extend the Cytomine platform for teaching purposes. A preliminary implementation is already used by more than 1000 students at the University of Liege.
During his free-time, he is a mentor for the Coder Dojo Liège.
https://www.linkedin.com/in/renaud-hoyoux-5509255a
Links
Events