Karsten Wade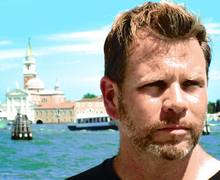 Since 2000 Karsten has been teaching and living the open source way. As part of Red Hat's Open Source and Standards team, he helps with Red Hat community activities. As a 19 year IT industry veteran, Karsten has worked as an IT manager, professional services consultant, technical writer, and developer advocate. Recently Karsten has joined the CentOS Project as a Board member, Red Hat liaison on the Board, and engineering team manager.
He lives in his hometown of Santa Cruz, CA with his wife and two daughters on their small urban farm, Fairytale Farm, where they grow food and nurture sustainable community living.
Karsten has been a keynote and session speaker, panelist, and organizer at open source conferences, including Linux Collab Summit, SCALE, OSCON, Community One, Community Leadership Summit, FUDCON, Open Source Bridge, Linux Fest North West, Open World Forum, CentOS Dojos, and the Red Hat Summit.
Links
Events