John Garbutt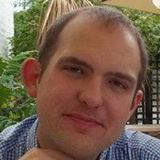 John is currently a Principal Engineer at Rackspace, working on their public cloud. He is also Nova PTL for the Liberty and Mitaka cycles.
John studied Computer Science at Cambridge University. He started his career with Citrix working on various user interfaces. In late 2010, he started getting involved with OpenStack. He started with Citrix's Project Olympus private cloud packaging of OpenStack, and soon after working upstream to help maintain OpenStack's support for XenServer. In early 2013 John started working on the Rackspace Public Cloud. Eventually he joined both nova-core and nova-drivers, became the Nova Blueprint Czar, then later the Release Czar, and most recently became Nova PTL.
He has spoken at many events including the OpenStack Summit, Xen Summit, CloudEast, London OpenStack Meetup Group, and many other internal and external events.
Links
Events