Drasko Draskovic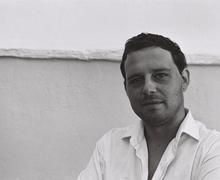 Draško is an electrical engineer passionate in modern technologies. He holds MSc degree in Electrical Engineering and has over 10 years of expertise in embedded systems, semicoductor and telecommunications industry.
Draško earned his reputation in Open Source community by being constantly involved and contributing to several projects dealing with low-level kernel programming and Linux device drivers like OpenOCD JTAG debugger, CodeZero L4 hypervisor, OpenWrt Linux distribution and NuttX RTOS. He constantly walks on the thin line where hardware meets the software.
He currently works as R&D Software Engineer at Alcatel-Lucent International, designing Linux-based multistandard WiFi/LTE/5G femto cells for next generation of wireless communication.
Links
Events