Alban Crequy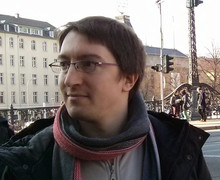 Alban is a founder and software enigineer at Kinvolk GmbH in Berlin. He's also one of the lead developers of rkt, an App Container runtime.
Before falling into containers, Alban worked on various projects core to modern Linux; kernel IPC and storage, dbus performance and security, etc. His current technical interests revolve around networking, security, systemd and containers at the lower-levels of the system.
Being an avid board game player, Alban now spends his days working in Go and his evenings playing Go.
Events