/
/
/
Developer rooms
/
/
Kuryr: Bridging the Docker-VM networking gap
Kuryr: Bridging the Docker-VM networking gap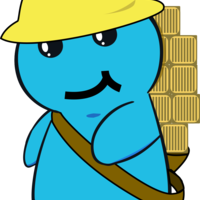 Kuryr is a new project out of OpenStack Neutron's big stadium that makes Neutron networking available to Docker containers by means of a libnetwork remote driver. This allows to plug your Docker container based infrastructure on the same networking infrastructure as your virtual machines, simplifying management and bringing a lot of the production grade networking features that are part of what makes VM infrastructure the leading solution nowadays.
OpenStack Kuryr is the Neutron community answer to providing its advanced networking to the container world. This means that using Kuryr you will be able to use most of the production grade features of Neutron software defined networking such as routing, security groups, multi-tenancy, IPAM, dhcp, fwaas, floating IPs, etc.
Kuryr will allow you to share the networks with VMs bringing all your infra under a single administration that is constantly gaining features and improving across the board with things like VPNaaS, role based access control, external routers, etc.
If you operate an OpenStack cloud, container infrastructure or a mix of two, this is a session that you should not miss, as we will be doing a live demo that previews the integration between the two worlds that will see its release in the Mitaka cycle (April 2016).
Speakers
Links