/
/
/
/
Snowdrift.coop - sustainable funding for FLO projects
Snowdrift.coop - sustainable funding for FLO projects
A haskell-based web platform designed to sustainably fund sharable, freely-licensed projects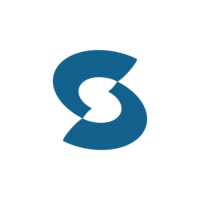 Snowdrift.coop is a web platform for fundraising and supporting free/libre/open projects. We are tackling the 'snowdrift dilemma' that limits contributions to non-rivalrous goods such as open-source software. The organization is a non-profit multi-stakeholder cooperative, and all code is available under OSI and FSF approved licenses.
After a couple years of prototyping and experimentation (live on the main website), we have recently focused on three main areas: (1) opening the project to greater participation through code refactoring and tool development, (2) firming up the co-op governance structure, and (3) creating a comprehensive design framework for the website. There is also plenty of ongoing feature development on various aspects of the site.
The funding mechanism is not yet functional but progressing. Once functional, Snowdrift.coop itself will be a supported project, and should prove to be an excellent test-case for the adoption and success of the concept. In the meanwhile, we are actively looking for ways to improve both productivity and opportunities for our distributed team of volunteers. Experienced Haskellers are invited to mentor volunteers, take ownership of component libraries, and provide opinions and insights. New Haskellers---not to mention designers, writers, economists, legal professionals, or anyone else philosophically inclined to our mission of freeing the commons---are especially welcome; we pride ourselves on being inclusive and approachable by (non-)programmers at any level of technical sophistication!
Speakers
Attachments
Links