/
/
/
/
Open-Source Neuroheadset Brain-Duino
Open-Source Neuroheadset Brain-Duino
High-Quality Brain-Computer Interface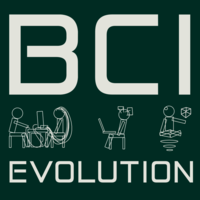 In the recent years, affordable Brain-Computer Interfaces are becoming more accessible for consumers. Applications range from controlling computers / machines, biofeedback and Quantified Self. At first sight, the current generation of commercial devices seem to be decent in their functionality, and various use cases are suggested. However, neurophysiological signal quality, as well as limitations of software and hardware hackability are among the greatest issues and hurdles towards advancement in user experience. This is why we started to work on Brain-Duino, an open-source brainwave amplifier shield for the Arduino and other microcontrollers.
Slides: http://brain-duino.com/brainduinofosdemfinal.pdf
Brain-Duino is a high quality, low noise and affordable EEG / BCI for hackers, makers, researchers, artists and other enthusiasts. This talk will be about how the brain-Duino project started, where it is now and where it is going. We will briefly explain how EEG works and how to build one, more specifically we will show the parts that Brain-Duino consists of. During the FOSDEM we have a table for you to try out the Brain-Duino and Neurophlex / IBVA software to visualize your brainwaves.
Speakers
Attachments
Links