Kay Warrie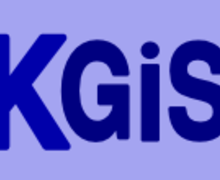 I'm geodata analyst and GIS-programmer, working at the research department of the city of Antwerp and I work also as a part-time freelance GIS consultant / programmer for other Flemish administrations.
Professionally I worked on webmapping with Geodjango, ESRI Arcgis, Geoserver and Mapbox Tilemill. I analyze geodata for policy research of the research department. I also help to map the needs of the internal GIS users of Antwerp administration and support external developers and consultants. I also work the central management of geodatabases city of Antwerp and INSPIRE-compliant metadata.
I have experience in programming scripts and applications in Python or C#.net and the frontend webmaps with javascript with the openlayers, leaflet or arcgis-javascript libraries. I made a tool to synchronize address changes between the Flemish and Antwerp databases and have I worked on the city map on the website of the city of Antwerp.
In 2014 I started to do partime jobs as a freelance GIS consultant with the Agency for Geographic Information Flanders (AGIV). I developed a plugin for QGIS with the various web services from Geopunt API.
Links
Events