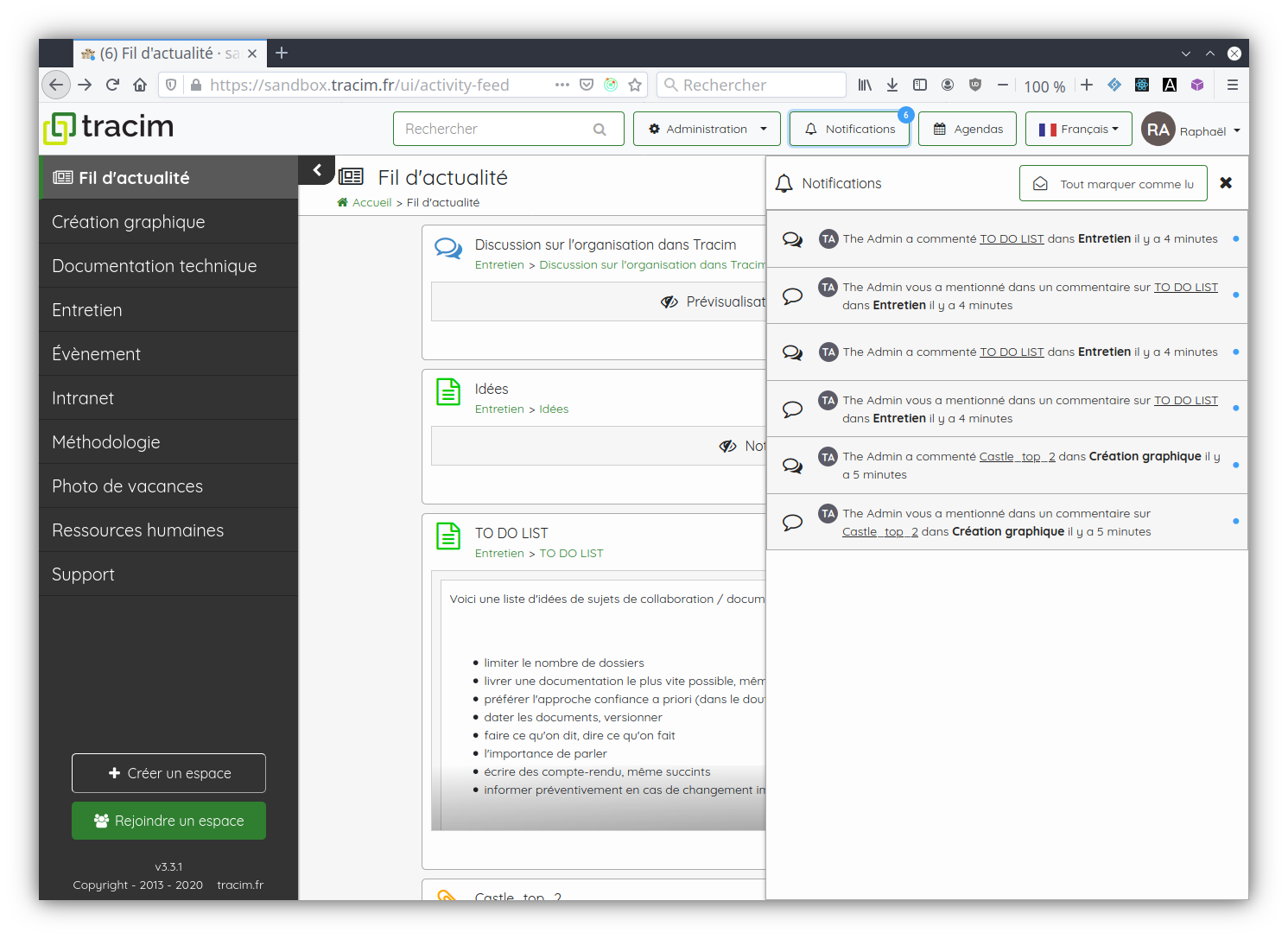 Stop losing information in noisy chat channels and private mailboxes!
Tracim is a collaboration platform which aims to ally day-to-day team work and shared knowledge management. It allows easy information sharing between team members.
Tracim targets being the backbone of collaboration and memory for teams and workgroups.
The best way to keep a high level of quality for common knowledge in a team is to allow every member to easily share their knowledge and to make this information as open as possible. Everybody should be able to contribute, even people who are not at ease with computers, because they likely have a strong field experience.
Come and meet us to discover benefits you can derive from using Tracim!