Richard Esplin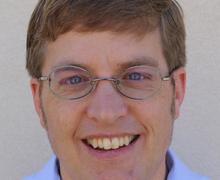 Richard Esplin is currently the product manager responsible for Evernym's contributions to the Hyperledger Indy project and the Sovrin identity network.
Richard Esplin is an open source advocate and technology evangelist who loves creating products that not only meet business goals but also benefit the larger community. His diverse experience spans from engineering to sales and marketing in both start-ups and global companies. Recognizing the importance of technology to modern society, he is currently focused on closing the digital divide by creating practical solutions for self-sovereign identity.
He holds a Master's of Science degree in Management Science and Engineering from Stanford University and a Bachelor of Science degree in Computer Science from Brigham Young University.
Links
Events