Guillaume Tucker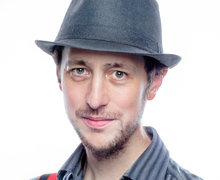 Guillaume Tucker is a software engineer working at Collabora, previously at ARM and several start-ups in Cambridge, UK. His main expertise is in embedded devices and operating systems. His current focus is on kernelci.org.
Here's a small auto-interview:
Which open source projects have I been hacking the most?
The Linux kernel, Android, LAVA, kernelci.org.
What are my favourite tech topics?
Low-level system programming, specialised computing hardware, but also Django web applications and more recently continuous integration.
On https://gtucker.io
This will be my third FOSDEM. What am I looking forward to in particular?
It's always fun to attend FOSDEM and be part of this unique event, gathering so much diversity on the common ground of free software. I like bumping into people I haven't seen for a while, keeping myself involved with the community and learning about all the latest achievements. And the lambic beer is amazing.
Any interests aside from software?
I'm also a musician, I like composing and I play the guitar and the trumpet. And I like cooking too: omelettes, curry and risotto in particular.
Links
Events