Alessandro Toppi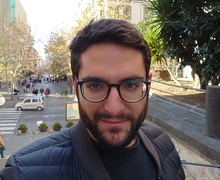 Backend and WebRTC engineer, currently employed at Meetecho, Alessandro worked for years on RTC and VoIP platforms.
He has been involved with architectures that conceived core protocols like SIP, RTP, XMPP and WebSockets. Designing every day new applications built around Janus, he is also the author of Janus SDKs for Node.js and Go. His main task today consists of testing, validating, debugging and optimizing the Janus server.
He describes himself as a curiosity-driven technology enthusiast, always ready to share his knowledge. And an awful guitarist too.
Links
Events