Alberto Massidda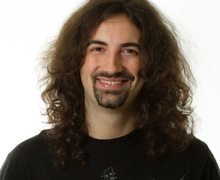 SRE during the day. Metalhead in the night.
I am a computer engineer with 10 years of experience, specialized in mission critical, high traffic flow, high available architectures and infrastructures, on Linux platforms, with a relevant experience in development and management of web and cloud services.
I posses a variegated bundle of experience, that ranges from devops to machine learning, from the corporate banking to the mutable startup world, as well as a great passion for my profession, that I execute with method and creativity.
Events